Welcome, gamer! 🎮
You like retro graphics mixed with modern JRPG gameplay and some educated attempts at innovation? 🚀
Then please have a look at the indie JRPGs I've been creating for more than 10 years! 🧙
---
News: Wildsilver Early Access is out now!
22 September 2023

After 3 years of hard work, version 0.9.x of Wildsilver is now available on itch.io! 🥳
It contains the complete story, all skills, items, equipment, enemies, locations et cetera. ✅
It's a full gaming experience, but there will be regular patches with improvements. ✨
Version 1.0.0 will be released once I feel like development is practically done and there are no 'should-dos' anymore. A piece of art is never finished, only abandoned, but this will be the point where I don't make changes proactively anymore (while still reacting to feedback). Version 0.9.x is priced at 4,99 USD, while version 1.0.x will be 9,99 USD. 🔮
Trailer
Screenshots

Interview
In November 2022, I gave Nintendo Watcher a pretty extensive interview about the development of Wildsilver! 💬
Download
Wildsilver is available for Windows and Mac. 💻
Play it now and let me know what you think! 😊
Let's continue making this an awesome game together! 💪
---
Other Games

My first game, released on 28 December 2014. Available for free here and on platforms like IndieDB or rpgmaker.net.

The expanded and streamlined remake, released on 1 January 2019. Available on Steam.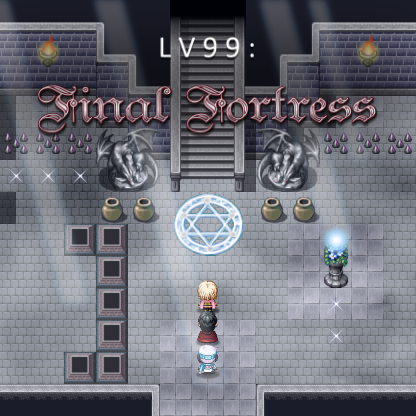 My most recent game, released on 8 July 2020. Also available on Steam.
---
Social Media
For more frequent updates, please follow me on Facebook, Instagram and/or X! 👍